Product information

Bravecto FAQ reference guide COMING SOON
Clinical papers
Our vision at MSD Animal Health is The Science of Healthier Animals, and Bravecto is a remarkable result of that vision. This flea and tick treatment for dogs achieves the combination of highly potent insecticidal efficacy and persistent activity with a strong safety profile.
We are very proud to bring to you the following peer-reviewed publications, recognizing that these papers present just a fraction of the tremendous effort that went into developing and obtaining regulatory approval for Bravecto (fluralaner).
Become a Bravecto stockist
Join the growing number of Vets supplying Bravecto to their clients
Offer your clients the latest innovation in ectoparasite control. Bravecto – the only oral chew to deliver 12 week flea and 12 week tick protection in a single dose.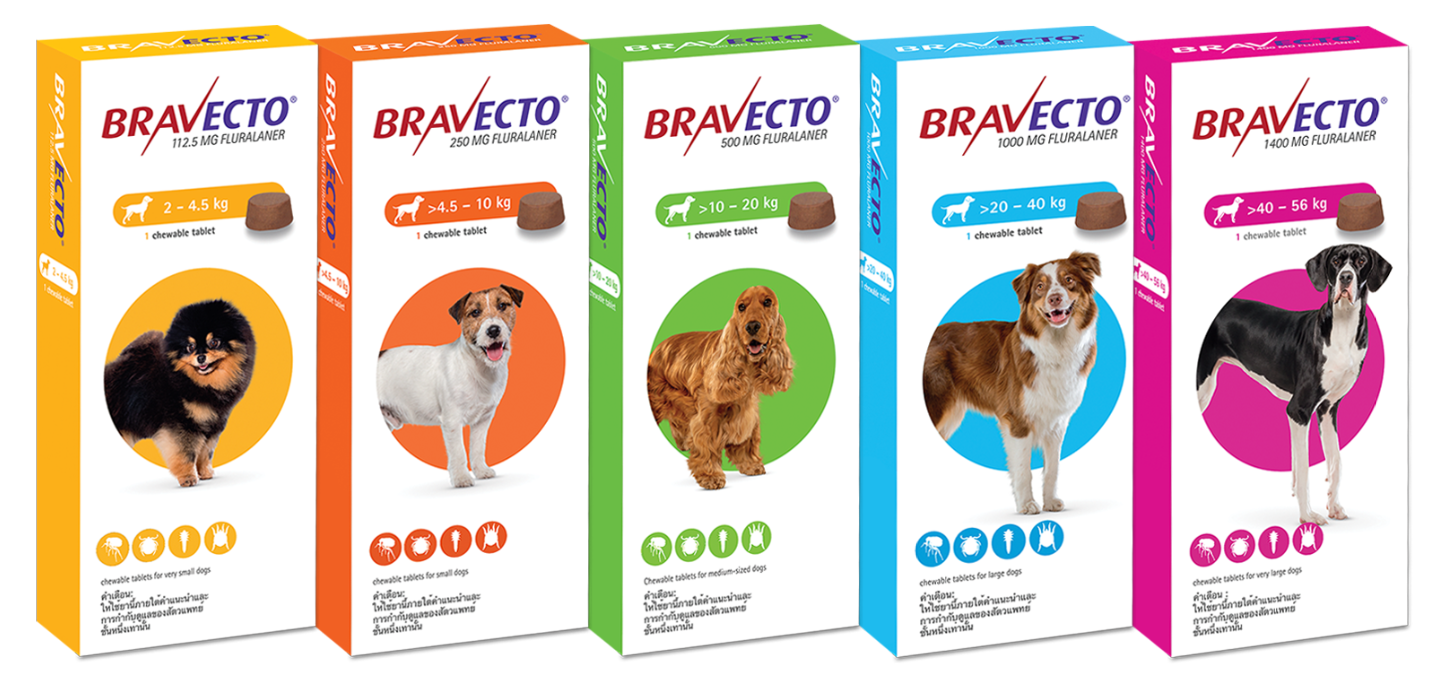 Still have questions?
Call the Bravecto Hotline